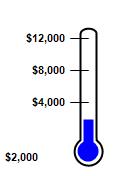 As of May 25th, with two weeks until our departure, we have 17% of the funding for this trip in hand and a clear sense of leading to press ahead.
Join us in praying in the remainder of God's provision. Thank you!
If God leads you to help, you can use any of the methods listed to the right below, or contact us for additional options.